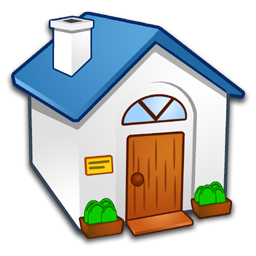 Company Information
Name of Company(English)
:
ADOC Software Development Co.,Ltd.
ชื่อบริษัท(ภาษาไทย)
:
ADOC บริษัท จำกัด
Address
:
36/30 MooBan RK BIZ Center, Motorway Road Khlong Song Ton Nun, Lat Krabang, Bangkok
Province
:
Bangkok
Postcode
:
10520
Telephone
:
21717864
Fax
:
21717864
Email
:
matt@adoc.co.th
Webpage
:
http://www.adoc.co.th
Company Profile (Eng)
:
ADOC is a software development and consultation company based in Bangkok, Thailand. It comprises a highly skilled team of designers and developers from Thailand, Europe, and America. We create solutions for a variety of industries, including Telecommunications, Healthcare, Government Agencies, Emarketing, Aviation and Manufacturing. Our team of agile engineers is experienced in implementing commercial applications in the domains of Financial Services, Patient Care Management, Information Portal, Geographical Information System, Computer Telephony Integration, RFID and Unified Communications. Although our expertise covers a wide range of techniques, we advocate Open Source and Open Standards. ADOC values continuous improvement, team spirit, openness and shared expectations. We capitalize on collaborative and participative attitudes, along with ethical business practices and transparency.
---
| | | | |
| --- | --- | --- | --- |
| Contact Person | | | |
| | Name-Surname(English) | : | Mr. pHqghUme pHqghUme |
| | ชื่อ-สกุล(ไทย) | : | นาย 1 1 |
| | Position | : | 1 |
| | Email | : | sample@email.tst |
| | Telephone | : | 555-666-0606 |
| | Mobile | : | 1 |
---
Type of Business
IT Service / IT Outsourcing
:
Yes
Software Development
:
Yes
Software Integration
:
Yes
Software Package
:
Yes
Other
:
---
Area of Specialization
Industry Focus
1. Banking / Financial / Investment / Insurance
2. Cloud

1. Defense/Military Institution/Security Service
2. Government
3. Health/ Medical care
4. Logistics/ Transportation/GIS
5. Manufacturing
6. Medical and Healthcare
7. Telecommunications/Mobile

---
Product / Service
Product / Service Name 1
:
ADOC healthcare solutions
Product / Service Description 1
:
ADOC Healthcare solutions allow:

. Remote monitoring, diagnosis and, possibly, remote treatment of outpatients
. Fast and targeted response to emergencies with complete and accurate health information
. Automation of patient health profiling (as opposed to manual entries)
. Analysis of care services efficiency, budget optimization, operation dashboard
. Secure and private access to patient health information at the point of care
. Life experience improvement for patient or age care resident (for example dementia care wings)
. Gathering of behavioral data (behavioral patterns in autism treatment for example)

Our solutions address the three planes of pervasive Healthcare Systems:

. Physical: collect and process signals and information issued from sensors, detectors, nurse call communication devices or physiological monitoring.
. Processing: consolidate the information gathered from the physical plane as well as from other sources (HL7 for example) to build a structured representation of patient information (Electronic Medical Records, aka EMRs) and disseminate information to caregivers.
. Knowledge: this plane provides patient profiling, behavioral pattern analysis and a number of metrics and KPIs on medical activities and operation efficiency.

On a high level, we provide tailored systems for:

. EMRs, EHRs
. HL7 interfacing
. Convergent communication (data, audio, video) at the point . of care
. Embedded systems for information dissemination, data entry
. Mobile device support (PDA, SmartPhones etc.)
. High end decision support, data analysis
Product / Service Name 2
:
ADOC telecom/internet services
Product / Service Description 2
:
ADOC develops projects in the domain of Computer and Telephony Integration, VoIP, mobile phones, communication system interfacing, ISP/ASP system infrastructure and cellular communication value added services. In particular, ADOC expertise covers domains such as:

. VoIP telephony
. Softphone application integration
. Asterisk PBX
. Paging systems
. Billing
. Proprietary phone system interfacing:
...Cisco
...Aastra
...Polycom
...Ascom
. VoIP/POTS (Plain Old Telephony System) bridging
. WAP, SMS
. Mobile phone specific applications (Symbian, WinCE, iPhone)
. Computer driven call handling
. ISP,ASP,SaaS system infrastructure for medium to large size service centers

Product / Service Name 3
:
Manufacturing/Transportation
Product / Service Description 3
:

ADOC provides technological solutions for manufacturing and transportation in the domain of operation monitoring, alarm and duress handling, RFID and asset tracking and communications.

ADOC provides devices and interface to interface various SCADA, BMS and RTLS systems. Event and action flows are federated under a common service bus normalizing data representation across heterogeneous platforms and components. Further, ADOC can provide inexpensive protocol bridging appliances that can be remotely located, configured and monitored.

Asset tracking and RTLS is achieved by the integration of selected Third Party Products supporting RFID, ultrasound or WiFi locating signals. Representation of assets location/alarm is performed using Web based Geographical Information System (GIS) or SVG based cartography. The approach allows greater display flexibility as it is supported on small footprint devices such as handheld and provide improved interactivity since it supports animations, user input etc.

We provide software support to common industrial protocols including ModBUS, ProfiBUS, OPC and CAN. Further, we also support analog device monitoring and action commands based on specialized embedded appliances with GPIO. On the embedded system side, we advocate low cost Linux embedded controllers with support of multiple communication channels, GPIO as well as native integration into Enterprise Service Bus.