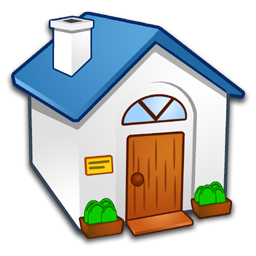 Company Information
Name of Company(English)
:
MARVELOUS INTERNATIONAL SDN. BHD. SDN. BHD.
ชื่อบริษัท(ภาษาไทย)
:
ห้างหุ่นส่วนจำกัด
Address
:
Province
:
Bangkok
Postcode
:
Telephone
:
Fax
:
Email
:
info@marvelous-i.com
Webpage
:
http://www.marvelous-i.com.my
Company Profile (Eng)
:
Having IT business in kuala lumpur make me think that the Japan IT solution is really multifunctional. When focusing on different business, how the business can suit the package as well. In order to focus on each kind of business, we should not think how a package could fit a business, We should think how a business could fit a package. Even thought a package may not fit a business, but we still can customize it. This is a very important core value in Japanese culture. To fit a business also means that to fit the culture of a company, but seems it is not a advantage in the foreigner IT business. For foreigner, they believe that using cheap service and put in the market ASAP is the way to win the game. I can barely say it is the standard of business, but I understand it is kind of aggressive business model. For Japanese company, normally it is start from hearing and supporting customizes the non-suitable part. For example, Thailand just looks like Japan 7 years ago. If we import the package there boost up implantation to Thailand, the price should be cheap. But we think it is better to have simple package with the function around 7 years ago. It is because the problem happened in Japan 7 years ago is still not yet shown in Thailand. One of the missions of our company is use IT solution to earn foreigner money in kuala lumpur. We are the reseller of the email marketing software from WEBCAS in Thailand and Malaysia, you can have the information from the following site http://webcas.marvelous-i.com.my/ When we explain about the email marketing, we will think about the situation of Japan 7 years ago. Give they a bright future and you will draw the customers' interesting. If the time lag can be shorten from 7 years to 3 years, it would be a win-win situation for Japan and ASEAN.
---
Type of Business
IT Service / IT Outsourcing
:
No
Software Development
:
No
Software Integration
:
No
Software Package
:
No
Other
:
---
Area of Specialization
Industry Focus
---
Product / Service
No Product and Service