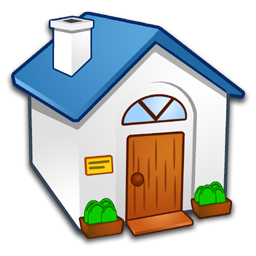 Company Information
Name of Company(English)
:
Reddot Digital Co.,Ltd.
ชื่อบริษัท(ภาษาไทย)
:
เรดดอท ดิจิตอล บริษัท จำกัด
Address
:
56/105 Sukhumvit 85 Sukhumvit Rd.
Province
:
Bangkok
Postcode
:
10260
Telephone
:
027300655
Fax
:
Email
:
digitalsale@reddot.co.th
Webpage
:
http://www.reddot.co.th
Company Profile (Eng)
:
Reddot Digital Company Limited was founded by a team of experiences software engineer in developing application, websites and mobile application. Our services are designed to support the continued expansion of our Clients including web application development and mobile development. With organizations becoming increasingly diverse , our mission is to deliver the exceptional service levels, the external resources and the highly qualified professionals they need
Company Profile (ไทย)
:
บริษัท Reddot Digital จำกัด ก่อตั้งขึ้นด้วยทีมงานคนรุ่นใหม่ เปี่ยมไปด้วยประสบการณ์ในการพัฒนาโปรแกรมและเว็บไซต์ มีบริการสำหรับกลุ่มลูกค้าธุรกิจที่พร้อมสรรพด้วยเทคโนโลยีล้ำสมัยบนเว็บและอุปกรณ์โมบายทั้ง IPAD / IPHONE / ANDROID และสมาร์ทโฟนอย่างครบวงจร เริ่มตั้งแต่การวางแผนพัฒนา กำหนดกลยุทธ์ออนไลน์ ออกแบบและพัฒนาเว็บไซต์ พัฒนาแอพลิเคชั่นบนเว็บและโมบายเพื่อตอบโจทย์ที่ท้าทายทั้งด้านการตลาดและผลตอบแทนการลงทุน
---
Type of Business
IT Service / IT Outsourcing
:
Yes
Software Development
:
Yes
Software Integration
:
Yes
Software Package
:
Yes
Other
:
---
Area of Specialization
Industry Focus
1. Cloud

1. General Industry
2. Logistics/ Transportation/GIS
3. Manufacturing
4. Telecommunications/Mobile

---
Product / Service
Product / Service Name 1
:
k2 Blackpearl Service Provider
Product / Service Description 1
:
K2 blackpearl allows people to build and run business applications, including forms, workflow, data and reports. Across enterprises and within departments, K2 customers are rapidly transforming their companies with applications that allocate work to the right people, with all the information they need to make great decisions.