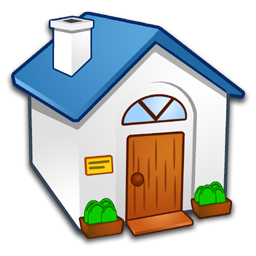 Company Information
Name of Company(English)
:
People Plus Software Co.,Ltd.
ชื่อบริษัท(ภาษาไทย)
:
พีเพิลพลัส ซอฟต์แวร์ บริษัท จำกัด
Address
:
75/16 Ocean Tower 2 Building, 16th Fl., Soi Sukhumvit 19(Wattana), Sukhumvit Road, Kwang Klongtoeynua, Khet Wattana, Bangkok 10110.
Province
:
Bangkok
Postcode
:
10110
Telephone
:
0-2661-7888
Fax
:
0-2260-0607
Email
:
Marketing@peopleplus.co.th
Webpage
:
http://peopleplus.co.th/
Company Profile (Eng)
:
Incorporated in 1988, People Plus Software, or formerly known as T.J.S Consultants, is the first Thai company to have developed a fully integrated, enterprise level human resource management system (HRMS). With our vision to become the leader in human capital management system, we have intensely dedicated to research and development in order to build the world class quality HRMS that well responds the customers demand as well as constantly incorporates the latest information technology to ensure highest software efficiency and applicability for large scale and multinational corporations. Over the past 24 years, our renowned software quality coopered with our teams expertise in customers requirements analysis and project implementation, have proven why Peopleplus has been widely chosen among top companies in Thailand. To completely serve human capital management demand, we have added two new services for customers with various business requirements. : HR Outsourcing service, the high performance payroll and employee attendance processing services with instant online reports, and HRMS software as a service (SaaS) or HRMS on demand, the latest alternative that helps reduce the burden of IT infrastructure and HRMS software operations.
Company Profile (ไทย)
:
บริษัท พีเพิลพลัส ซอฟต์แวร์ จำกัด เป็นผู้เชี่ยวชาญในการพัฒนาระบบบริหารทรัพยากรมนุษย์ (HRMS) ที่เหมาะสำหรับองค์กรที่มีนโยบายการบริหารทรัพยากรมนุษย์ที่มีความซับซ้อน หรือมีจำนวนพนักงานมาก เช่น ตั้งแต่ 500 คนขึ้นไป ระบบ Peopleplus สามารถช่วยให้การบริหารงานทุกด้านของฝ่ายบุคคลเป็นไปอย่างมีประสิทธิภาพมากขึ้นอาทิการจัดการข้อมูลประวัติพนักงานที่มีประสิทธิภาพ,การควบคุมเวลาการมาปฏิบัติงานของพนักงานและการคำนวณ การทำงานล่วงเวลา หรือ การลา ,การบริหารการจ่ายค่าตอบแทนและสวัสดิการให้แก่พนักงานอย่างถูกต้อง,การวางแผนกำลังคน,การรับสมัครงานและว่าจ้าง,การพัฒนาและประเมินผลการทำงานของบุคคลากร เป็นต้น บริษัท พีเพิล พลัสซอฟต์แวร์จำกัด ได้ก่อตั้งขึ้นในปี 1988 โดยใช้ชื่อเดิมว่า บริษัท T.J.S Consultants จำกัดซึ่งนับเป็นเวลากว่า 24 ปีที่บริษัทได้มุ่งมั่นพัฒนาระบบบริหารงานบุคคลที่มีประสิทธิภาพที่ได้ใช้เทคโนโลยีล่าสุดในการพัฒนาโปรแกรมและสามารถตอบโจทย์ความต้องการในการบริหารธุรกิจที่หลากหลายขององค์กรชั้นนำต่างๆในประเทศไทยได้อย่างครบถ้วน นอกจากนี้ บริษัทยังให้ความสำคัญอย่างยิ่งต่อการปรับปรุงคุณภาพการทำงานและการให้บริการเพื่อมอบประสบการณ์การใช้ระบบงานที่ดีที่สุดแก่ผู้ซื้อโดยที่บริษัทได้มุ่งเน้นการอบรมและพัฒนาศักยภาพของทีมงานรวมถึงการปรับปรุงกระบวนการทำงานอย่างสม่ำเสมอ ด้วยประสบการณ์และความชำนาญในการวิเคราะห์ระบบบริหารงานบุคคล พีเพิลพลัส ซอฟต์แวร์จึงได้รับความไว้วางใจในการวางระบบ HRMS ให้แก่องค์กรชั้นนำในประเทศไทยกว่า 100 องค์กรนอกจากนี้ เพื่อความสะดวกของลูกค้าในการบริหารข้อมูลเราได้เพิ่มบริการใหม่สำหรับการจัดการข้อมูลสำหรับการบริหารทรัพยากรบุคคลอีก 2 บริการ ได้แก่ บริการ e-­HR outsourcing service ที่รับจัดทำข้อมูลการจ่ายค่าตอบแทน และคำนวณเวลาทำงานของพนักงาน และ บริการ Software as a Service(SaaS) สำหรับองค์กรที่ต้องการชำระค่าบริการตามจำนวนเวลาที่ต้องการใช้พันธกิจขององค์กรของเรา คือ การก้าวสู่ความเป็นผู้นำทางด้านระบบซอฟต์แวร์บริหารงานบุคคลและบริการ HR Payroll Outsourcing ที่ได้การยอมรับเป็นอันดับหนึ่ง ทั้งทางด้านคุณภาพและบริการซึ่งนำมาสู่เป้าหมายในการทำงานของเรา
---
| | | | |
| --- | --- | --- | --- |
| Contact Person | | | |
| | Name-Surname(English) | : | Mr. Phatthara Yotviriyapanit |
| | ชื่อ-สกุล(ไทย) | : | นาย ภัทร ยศวิริยะพาณิชย์ |
| | Position | : | Marketing Manager |
| | Email | : | phatthara@peopleplus.co.th |
| | Telephone | : | 0-2661-7888 |
| | Mobile | : | 0876781673 |
---
Type of Business
IT Service / IT Outsourcing
:
Yes
Software Development
:
Yes
Software Integration
:
Yes
Software Package
:
Yes
Other
:
---
Area of Specialization
Industry Focus
1. Animation/Game/ Edutainment/Digital Content
2. Agriculture
3. Automotive
4. Construction/ Real Estate/ Property
5. Consulting
6. Defense/Military Institution/Security Service
7. Education/ Library
8. Energy/ Environment Protection
9. Food/Beverage
10. Finance/Securities/Banking/Brokerage/Insurance/Leasing
11. General Industry
12. Health/ Medical care
13. Import/Export/EDI
14. Logistics/ Transportation/GIS
15. Manufacturing
16. Medical and Healthcare
17. Printing/ Publishing
18. Retail/Wholesale/Trading
19. Telecommunications/Mobile
20. Textile
21. Tourism (Hotel/Spa/Restaurant/Hospitality/etc.)

---
Product / Service
Product / Service Name 1
:
Peopleplus HRMS
Product / Service Description 1
:
Peopleplus is the fully integrated, web application human resource management software, designed specifically for large scale organizations that have multi businesses and complex HR policies and regulations.

Featuring the most complete and highly flexible functions and report personalization tools, Peopleplus offers a variety of insightful and easy to customize analysis reports for every area of human resource management that are well adaptable for various organizational requirements. The systems high level of data security allows efficient and rigorous data access authorization setup and protects data from leakage and corruption, ensuring the highest system performance for the users.
Product / Service Name 2
:
HR Payroll Outsourcing service
Product / Service Description 2
:
Beyond general payroll outsourcing service, HR Payroll Outsource Service offers a new solution that covers every area of human resource management and combines the benefits of cloud computing that allows online access to data and a variety of analysis reports through People plus web based HRMS application.

With HR Payroll Outsource, users can reduce non value added administrative work and manage employee data more easily and efficiently. This service includes regular HR tasks such as data recording in HRMS software, data verification, report generation, data transfer and export to other systems, and etc. Most importantly, HR Payroll Outsource can hugely reduce the amount of investment on IT and operational personnel.

Scope of HR Payroll Outsource outsourcing service includes:

1. Personnel data management Record complete personnel data and keep history of changes throughout employment period.

2. Payroll Service Process payroll and tax calculation. Generate reports for Revenue Department, Social Security, Banks, and Provident Funds.

3. Employees attendance and leave management Record and manage employee attendance time and leave data. Perform calculations of compensations and deductions relating to attendance time.

4. Benefit management Record all kinds of benefit entitlements, requests, and payment history.

5. Performance appraisal Record performance appraisal data, calculate appraisal results and bonus payment.

6. Training and development management Record and keep history of employee training data such as individual training roadmap, training requests, and after class evaluation results. Generate reports for Department of Skill Development.
Product / Service Name 3
:
Software as a Service
Product / Service Description 3
:
Peopleplus Software as a Service or HRMS on demand offers a new resource sharing alternative for customers who look for time and cost saving on a HRMS investment such as cost of software license, IT infrastructure and system maintenance personnel.

As data security and customers confidentiality are the most critical concerns, we ensure that data transfer and storage as well as system maintenance services are conducted in accordance with internationally accepted standards, and within a highly secured and most reliable data center.