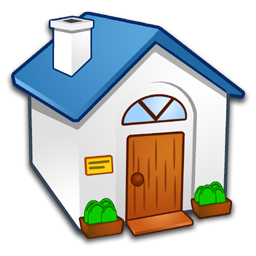 Company Information
Name of Company(English)
:
Computer Science Co.,Ltd Co.,Ltd.
ชื่อบริษัท(ภาษาไทย)
:
บริษัท คอมพิวเตอร์ ซายน์ จำกัด บริษัท จำกัด
Address
:
2 Soi Kalong 2, Nonthaburi Rd., Tasai, Muangnonthaburi
Province
:
Nonthaburi
Postcode
:
11000
Telephone
:
025808060
Fax
:
025806878
Email
:
suree@csc.co.th
Webpage
:
http://www.csc.co.th
Company Profile (Eng)
:
We have just celebrated our 20th anniversary in 2012. Looking back we have been through many significant events in history such as IRAQ war, Economic crisis in 1997, The Black May, America Economic Crisis, or on technology era from DOs, LAN, Windows, until now, the Internet, which runs on a Browser in any OS (Windows, Linux, UNIX, IOS, Android), any hardware (PC, Tablet, Mobile), and anywhere. With all these experiences, we have learnt that the continual improvement and development is the key to our company sustainability. At first, we provide systems called 'Pay-Master' and 'Time-Master' which ran on DOS and LAN, once Windows has been introduced, we provide 'Piswin' system which can run in any Windows version. and when approaching Internet era, we provide 'myHR' to fulfill this gap and can run smoothly on Internet. Besides, we also incorporate other modern concepts to the system to enhance its capability in a single point of service with total visibility. Such concepts are the online document transmission – workflow system, Load balancing, Employee Self Service, HTTPS, Firewall, and confidential data encryption. Last but not least, from our experiences, we realize the importance of continual improvement and development. This made us the leader in developing HR Management system up to this moment, and will continue as is. There is another principle that we value is what we called 'Good Software & Services'. It may read simple, but we believe that we could deliver this principle to all customers.
Company Profile (ไทย)
:
ณ ถึงเวลานี้จากที่บริษัทเราได้ก้าวเข้าสู่ปีที่ 20 ในปี 2555 เราได้ผ่านเหตุการณ์ต่าง ๆ สำคัญมากมายในหลายครั้ง เช่น ผ่านช่วงเวลาสงครามอิรัก, ผ่านช่วงเศรฐกิจตกต่ำในปี 2540, ช่วงเวลาพฤษาทมิษ, เศรฐกิจอเมริกาตกต่ำ นอกจากนั้นยังผ่าน ช่วงเวลาที่มีการเปลี่ยนแปลงเทคโนโลยีในหลาย ๆ รอบตั้งแต่ DOS, LAN, WINDOWS จน ณ ช่วงเวลานี้เป็นเทคโนโลยีในแบบ Internet ซึ่งเป็น การใช้งานผ่าน Browser ซึ่งสามารถทำงานได้ในหลากหลายรูปแบบ เช่น Any OS (WINDOWS, LINUX, UNIX, IOS, Android), Any Hardware (PC, Tablet และ Mobile) และ Any Where คือใช้งานที่ใดได้เสมอถ้ามี Internet และจาก ประสบการณ์ที่ผ่านมาหลายปีที่ได้กล่าวมาทำให้เราได้เรียนรู้สิ่งต่าง ๆ มากมาย จากทั้งสิ่งรอบ ๆ ตัวทำให้เราได้เรียนรู้ว่าการพัฒนาการอย่างต่อเนื่องนั้น เป็นสิ่งสำคัญมากของการดำรงค์อยู่อย่างยั่งยืน โดยในช่วงแรกของบริษัทนั้นเรา พัฒนาระบบ Pay-Master กับ Time-Master บน DOS และ LAN, หลังจากนั้นในช่วง Window ได้กำเนิดขึ้นเราได้พัฒนาระบบ Piswin ซึ่งสามารถทำงานได้บนทุก Version ของ Window และในยุคสมัย Internet เติบโตเราได้พัฒนาระบบ myHR ซึ่งสามารถ ทำงานบนระบบ Internet ได้เป็นอย่างดี และที่สำคัญไม่ได้ มีจุดดีที่ทำงานในเพียงบน Internet เท่านั้นเรายังนำเอาแนวความคิด หลายอย่างไปใช้ในการพัฒนา ระบบนี้เพื่อให้ระบบนี้เป็นระบบที่สมบูรณ์แบบมากขึ้นที่สุดเช่น ระบบส่งเอกสาร ออนไลน์ Workflow Engine, การกระจายการทำงาน (Load Balancing), ระบบ บริการตนเอง (Employee Self Service) รวมถึงการพัฒนาระบบการรักษาความ ปลอดภัยที่สูงขึ้นเช่น HTTPS, Firewall และ Salary Encryption สุดท้ายนี้จากประสบการณ์ที่ผ่านมาของเรา ทำให้เราได้ตระหนักถึงความสำคัญในการพัฒนา อย่างต่อเนื่อง ทำให้เราได้ก้าวเป็นผู้นำในการพัฒนา ระบบบริหารบุคคลอยู่ตลอดเวลา และคงดำเนินไปอย่างนี้ตลอดไป นอกเหนือจากนั้นเราคิดว่ายังสิ่งหนึ่งที่เราคิดว่าเป็นสิ่งที่สำคัญต่อ การเป็นบริษัท พัฒนาโปรแกรมด้วย เช่นกันนั้นคือการให้บริการที่ดี มีคุณภาพกับลูกค้าทำให้เราตั้งปรัชญาการทำงานของเราว่า "Good Software & Service" เราคิดว่าเป็นคำง่าย ๆ แต่ได้ใจความ และเราเชื่อว่าเราสามารถทำได้อย่างแน่นอน
---
| | | | |
| --- | --- | --- | --- |
| Contact Person | | | |
| | Name-Surname(English) | : | Miss Suree Klomsamrong |
| | ชื่อ-สกุล(ไทย) | : | นางสาว สุรีย์ กล่อมสำโรง |
| | Position | : | Secretary |
| | Email | : | suree@csc.co.th |
| | Telephone | : | 025808060 |
| | Mobile | : | 0813591193 |
---
Type of Business
IT Service / IT Outsourcing
:
No
Software Development
:
Yes
Software Integration
:
Yes
Software Package
:
Yes
Other
:
---
Area of Specialization
Industry Focus
1. Business / Project Management
2. Cloud
3. Communications/Mobile Application
4. Human Resource Management
5. Management Information System
6. Sales and Marketing
7. Telecommunication2
8. Work Flow/e-Document

1. Animation/Game/ Edutainment/Digital Content
2. Agriculture
3. Automotive
4. Construction/ Real Estate/ Property
5. Consulting
6. Defense/Military Institution/Security Service
7. Education/ Library
8. Energy/ Environment Protection
9. Food/Beverage
10. Finance/Securities/Banking/Brokerage/Insurance/Leasing
11. General Industry
12. Government
13. Health/ Medical care
14. Import/Export/EDI
15. Logistics/ Transportation/GIS
16. Manufacturing
17. Medical and Healthcare
18. Printing/ Publishing
19. Retail/Wholesale/Trading
20. Telecommunications/Mobile
21. Textile
22. Tourism (Hotel/Spa/Restaurant/Hospitality/etc.)
23. All Industry

---
Product / Service
Product / Service Name 1
:
myHR
Product / Service Description 1
:
With over 20 years of experiences in designing and implementing Human Resources Management System, we are proud and deeply understand how to run an effective Human Resources in a wide business areas such as industrials, finances, trading, logistics, and many more. Behind these successes, we have a talented team that always studying new trends and listening to you carefully in order to maximize the effectiveness of your work. This results in trusted partners in both domestic and international.

In designing our total integrated solution, myHR, we have been working so hard to combine different ideas and technologies to promote effective working environment, cost reduction, reduce unnecessary overheads, and help every party receive information faster and more accurate. As we realize that Businesses in present days do require an angle to make competitive advantage; self-learning and development and ASEAN Economic Communities are the main contributors to this system as well. And here is the components of myHR system.
Product / Service Name 2
:
Piswin
Product / Service Description 2
:
In the past, HR department has been taken for granted; unlike production, marketing, or finances department. Yet if we look more closely to HR plays a vital role in driving businesses and growth to the company with highly effective people. Technology has evolved rapidly during the past few years, some of Human-dependent functionalities were replaced; though we still need human to supervise those automated functionalities that were replaced. Furthermore, those human needs to be effective enough to monitor, and supervise the processes.
Product / Service Name 3
:
Smart Fingerscan
Product / Service Description 3
:
SF1 Time Recorder Machine
SF1 is the innovation of Time Recorder Machine. It performs more than a simple time recorder machine as it utilizes Employee Self Service concept to break the simple time recorder, employee can check their personal profile, attendance sheet tracking, check attendance, leave forms tracking, OT tracking, or even shift working hours.
With SF1, working time in HR will be greatly reduced, as employee can complete the service by themselves in a very short amount of time. Besides, SF1 Smart Finger Scan can be customized to suit your needs as we have experts team to program this machine on Android operating system.