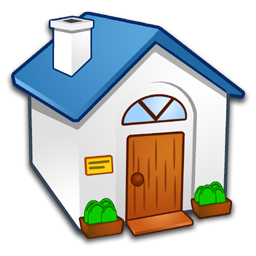 Company Information
Name of Company(English)
:
Wealth Management System Co.,Ltd. Co.,Ltd.
ชื่อบริษัท(ภาษาไทย)
:
บริษัท เว็ลธ์ แมเนจเม้นท์ ซิสเท็ม จำกัด บริษัท จำกัด
Address
:
383 Ladya Road, Somdejchaophraya Kholngsan Bangkok
Province
:
Bangkok
Postcode
:
10600
Telephone
:
028614820
Fax
:
028614400
Email
:
marketing@wealth.co.th
Webpage
:
http://www.wealth.co.th/
Company Profile (ไทย)
:
Wealth Management System Limited (WMSL) is a leading financial software and consulting services company in Thailand with a market share of more than 40% in the Thai financial applications sector. We provide reliable financial software applications under the product name of BONANZA and consulting services under the Wealth Consulting Group (WCG). With our innovative software systems and value-added consulting services, we help our customers significantly improve their operational efficiency, reduce costs, and minimize risks. WMSL is a leading provider of high-performance products and services which is listed on IDC's Global Report from International Data Corporation-USA as one of the top five Thai software companies. On 2008, Software Park Thailand inducted WMSL to its Hall of Fame because of its software development contribution to Thailand in terms of social and economic benefits, and being one of the country's local software heroes. Our customers include government offices, state enterprises, asset management companies, insurance companies, and other leading financial institutions in Thailand as well as the two branches of a Global Bank in Shanghai and Jakarta.
---
| | | | |
| --- | --- | --- | --- |
| Contact Person | | | |
| | Name-Surname(English) | : | Mr. Titipan Mungdee |
| | ชื่อ-สกุล(ไทย) | : | นาย ธิติพันธ์ มุ่งดี |
| | Position | : | Asst. Vice President |
| | Email | : | titipan@wealth.co.th |
| | Telephone | : | 028614820---619 |
| | Mobile | : | 0863442275 |
---
Type of Business
IT Service / IT Outsourcing
:
Yes
Software Development
:
Yes
Software Integration
:
No
Software Package
:
Yes
Other
:
---
Area of Specialization
Industry Focus
1. Banking / Financial / Investment / Insurance

1. Finance/Securities/Banking/Brokerage/Insurance/Leasing

---
Product / Service
Product / Service Name 1
:
Bonanza Investment
Product / Service Description 1
:
Bonanza Investment is a complete portfolio management system with consistent strong support for the front, middle, and back office operations. This award-winning software is diversified with sophisticated financial modules across all the major asset classes. Bonanza Investment supports a wide range of decision tools to strengthen decision making and investment performance. The investors can simulate overall portfolios and check the limits via compliance system. The system can help fund managers, dealers, compliance officers, and back office operators manage the portfolios more efficiently, systematically and smoothly.

Product / Service Name 2
:
Bonanza Registrar & Bonanza Selling Agent
Product / Service Description 2
:
"Bonanza Registrar is the software to support the registrar operations. The system provides an organization a solution to achieve managerial portfolio management, time and cost reduction starting from front office to back office operation. The system provides full functionalities for registrar such as database management, daily routine, report, dual control and system security. Moreover, Bonanza Registrar can interface data with Selling Agent system.

Bonanza Selling Agent is the system supporting Fund Houses as selling Agents. The system provides all the functionalities of Selling Agent such as opening customer accounts, keeping customer profiles, enquiry and search function which allows the user to easily search by categories such as customer name, last name, Unit Holder or Marketing officer.
"

Product / Service Name 3
:
Bonanza ALM
Product / Service Description 3
:
Bonanza ALM is an efficient tool to manage Asset and Liability of various financial institutions. The system is primarily focus on Liquidity Risk Management and Interest Risk Management. Interface engine is embedded to connect with other system to consolidate Balance Sheet composition. Scenario Analysis and Sensitivity reports are also available on Web-based basic.