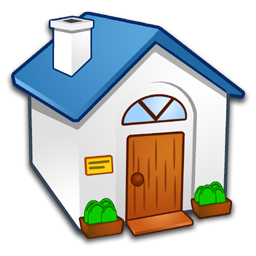 Company Information
Name of Company(English)
:
ITOS Consulting Co., Ltd Co.,Ltd.
ชื่อบริษัท(ภาษาไทย)
:
บริษัท ไอทอส คอนซัลติ้ง จำกัด บริษัท จำกัด
Address
:
28 Mahataradol Building 2nd Fl, Narathiwatrachanakarin 12 Thungwatdon Sathorn Bangkok
Province
:
Bangkok
Postcode
:
10120
Telephone
:
02-676-3805-7
Fax
:
02-676-3808
Email
:
pipat.p@itoscon.com
Webpage
:
http://www.itoscon.com
Company Profile (Eng)
:
ITOS Consulting (ITOS) focus on IT total outsourcing solutions. Established by a group of IT fascinated professionals, the company has a growing team of business and IT consultants and experienced trainers.We provide a range of solutions designed by leading software firms and supported by various well known hardware makers, for example, Treasury Management System and Document Management solutions. All of our products are selected after a long process of evaluation by our business and technology experts and are backed by reputable and highly experienced vendors.
---
| | | | |
| --- | --- | --- | --- |
| Contact Person | | | |
| | Name-Surname(English) | : | Mr. Junlert Boonchayanurak |
| | ชื่อ-สกุล(ไทย) | : | นาย จุลเลิศ บุญชยานุรักษ์ |
| | Position | : | Business Development Executive |
| | Email | : | junlert.b@itoscon.com |
| | Telephone | : | 02-676-3805-7 |
| | Mobile | : | 084-654-5959 |
---
Type of Business
IT Service / IT Outsourcing
:
Yes
Software Development
:
Yes
Software Integration
:
No
Software Package
:
Yes
Other
:
---
Area of Specialization
Industry Focus
1. Banking / Financial / Investment / Insurance
2. Point of Sales Software (POS)
3. Telecommunication
4. Website / Multimedia / Graphics
5. Work Flow/e-Document

1. Finance/Securities/Banking/Brokerage/Insurance/Leasing
2. Telecommunications/Mobile

---
Product / Service
Product / Service Name 1
:
Compact Treasury and Risk management
Product / Service Description 1
:
CTRS is a compact treasury system designed to help small & medium size financial institutions manage the treasury operation including

Cash Management
Cashflow Projection
Assets & Liabilities Management

Function Features :

Designed especially for Thai leasing firms
Have many Asset-Liability management reports which can be exported to Excel
Support multi currencies
Be able to track cost of funds
Easy security setup through menu access based on user group
System support other cashflow outside treasury operation i.e. salary, operating expense, etc. for total cashflow positions
Cover most of the financial products in Thai market including
Loans
Bond
Commercial paper
Forward contract
FX SWAP
Interest Rate SWAP
Cross Currency SWAP
Deposits
Transactions can be input as tested transactions to see the effects as if they were real transactions
Provide audit trails of who doing what in the system
Provide transaction activities log/reports
Provide cashflow projection for each transaction to check the correction of input
Provide tools to recalculate the interest related dates i.e. interest payment date, based on new holidays announced later than the dealing date
Provide reminder tools including
Interest reset rate
Cash inflow/outflow
Can see the mismatch between cash inflow and outflow based on day, month, and year.
Product / Service Name 2
:
Dealer Front End
Product / Service Description 2
:
Contract Management and credit score for Leasing business

Product / Service Name 3
:
Network Capacity Management
Product / Service Description 3
:
"Network and Capacity Management System has been developed for High Traffic Network Company to support the Monitoring Tool to see up Network Utilization by comparison with the values and Forecast Capacity of each Network Element Service under various subsidiaries. The system has the ability to manage extended Capacity to support the number of Utilization increased. The system also has ability to perform Data Simulation and formulated both engineering and statistic.
The system can generate the output as follows

Periodic Graph and Reports
Universal Graph
Summary Sheet
Overview Diagram
SMS/Email Notification and Alert"