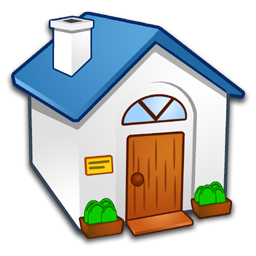 Company Information
Name of Company(English)
:
T.J.S Consultants Co., Ltd. Co.,Ltd.
ชื่อบริษัท(ภาษาไทย)
:
บริษัท ที.เจ.เอส คอนซัลแท็น จำกัด บริษัท จำกัด
Address
:
230 อาคารทศพลแลนด์ 2 ชั้น 9 ถนนรัชดาภิเษก เขตห้วยขวาง กรุงเทพฯ
Province
:
Bangkok
Postcode
:
10310
Telephone
:
0-2274-0707
Fax
:
0-2694-0390
Email
:
marketing@tjs.co.th
Webpage
:
http://http://www.tjs.co.th
Company Profile (Eng)
:
Incorporated in 1988 to provide customized software development as well as design and analysis consulting services, T.J.S Consultants Company Limited reached its first significant milestone in 1991, when the company successfully developed its own Human Resources Management System (HRMS) package to meet the increasing demands of HR professionals. The system was well received by clients, serving as an effective tool for personnel administration staff to maintain and process employee data, and, at the same time, for management to perform HR analyses and planning with greater speed and efficiency. The company proudly claims to be the first to have developed and distributed a fully integrated HRMS in Thailand. With extensive experiencegained from introducing HRMS to a variety of firms, and with its commitment to providing the most useful HRMS software to users in light of the rapid advances in technology, T.J.S Consultants has made continuous efforts to refine its original HRMS software over the past decade, with five versions having been developed - from the text mode version to the graphic mode version and now to the web-based version. Sizable investments made by the company in enhancing the functionality of its HRMS over the years have resulted in its latest HRMS software package fully taking the advantage of the state- of-the-art technology, in which users can be completely confident. The company slogan"Customers' Success is our Success"is well reflected in the way its HRMS teams deliver service to their clients. The teams, whose members have been chosen for their expertise and track records, are always ready to give advice on system installation and technical support to clients, to ensure that they make the most of the system. The company notes with utmost gratification that over 90% of its clients have been loyally using the system for more than 10 years.
---
| | | | |
| --- | --- | --- | --- |
| Contact Person | | | |
| | Name-Surname(English) | : | Mr. Phatthara Yotviriyapanit |
| | ชื่อ-สกุล(ไทย) | : | นาย ภัทร ยศวิริยะพาณิชย์ |
| | Position | : | Marketing Executive |
| | Email | : | phatthara@tjs.co.th |
| | Telephone | : | 0-2274-0707 |
| | Mobile | : | 087-678-1673 |
---
Type of Business
IT Service / IT Outsourcing
:
Yes
Software Development
:
Yes
Software Integration
:
No
Software Package
:
Yes
Other
:
---
Area of Specialization
Industry Focus
1. Accounting
2. Automotive Software
3. Banking / Financial / Investment / Insurance
4. Inventory Management
5. Logistic / Transportation / GIS / Mapping
6. Material Requirement Planning

1. Automotive
2. Finance/Securities/Banking/Brokerage/Insurance/Leasing
3. Logistics/ Transportation/GIS
4. Manufacturing

---
Product / Service
Product / Service Name 1
:
PowerFleets
Product / Service Description 1
:
Enterprise Resource Planngin (ERP) for manufacturing and logistics industry. It cover purchase, sales, production, inventory, warehouse, and accounting
Product / Service Name 2
:
Software Development Outsourcing
Product / Service Description 2
:
NET software development outsourcing, Requirement Gathering, Software Testing, Project Management, System Design