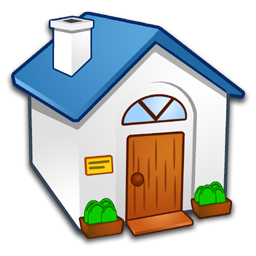 Company Information
Name of Company(English)
:
Maxite Network Company Limited Co.,Ltd.
ชื่อบริษัท(ภาษาไทย)
:
บจก. แมกซ์ไซท์ เนทเวิร์ค บริษัท จำกัด
Address
:
8 / 18 หมู่ 1 ซอยสุภาพงษ์ 3 ถนนศรีนครินทร์ แขวงหนองบอน เขตประเวศ กรุงเทพมหานคร
Province
:
Bangkok
Postcode
:
10250
Telephone
:
0 2743 4301 - 4
Fax
:
0 2743 4310
Email
:
sakchaim@maxitenetwork.com
Webpage
:
http://www.maxitenetwork.com
Company Profile (Eng)
:
"About us Maxite Network Co., Ltd. was founded on August 1, 1999 in Bangkok Thailand with registered capital 65 million baht by Mr. Praveen Punyaskulwong, Managing Director. During the first 2 years of business. The company provides business information services. The more than 70 percent of our customers are government agencies such as the Bank of Thailand, Treasury Department , Office of the Prime Minister etc.. Later in the year 2001 the company was thinking of changing the business of SI as a software development to learn from abroad. And illustrate the business opportunities that. In the next few years, the type of software or business process management (BPM) is popular. It also requires the enterprise and mid-size organizations certainly. In 2001 the company brought to market products XIQMA at Queen Sirikit National Convention Center. In the product launch of Microsoft Thailand. Which was accepted by many organizations that was the source of our customers first. Today we have come to develop our software and then come over the 6 years and we continue to develop to meet the needs of customers. Using our products. And to benefit organizations that focus on our software in the next. In the year 2010, our company is to move from the old the 8 floor office building to a new home at our the 26 floor office building. On Srinakarin rd. opposite Seacon Square department store. To emphasize the financial stability and ability to develop our software. "
---
Type of Business
IT Service / IT Outsourcing
:
Yes
Software Development
:
Yes
Software Integration
:
Yes
Software Package
:
Yes
Other
:
WorkFlow Tool
---
Area of Specialization
Industry Focus
1. Agriculture
2. Automotive Software
3. Work Flow/e-Document

1. Automotive
2. Construction/ Real Estate/ Property
3. Food/Beverage
4. Finance/Securities/Banking/Brokerage/Insurance/Leasing

---
Product / Service
No Product and Service