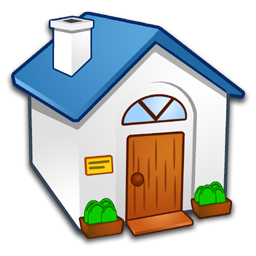 Company Information
Name of Company(English)
:
Language Online
ชื่อบริษัท(ภาษาไทย)
:
ภาษาออนไลน์ บริษัท จำกัด
Address
:
174 234 M.6 Soi 60 Rama II Rd Samae Dam Bang Khun Thian
Province
:
Bangkok
Postcode
:
10150
Telephone
:
6624166399
Fax
:
6624166660
Email
:
kamthonk@languageonline.in.th
Webpage
:
http://www.languageonline.in.th
Company Profile (Eng)
:
Like it or not if you want to succeed in today's business world you simply need English. Language OnLine.in.TH offers you the unique opportunity to learn English in Thailand at the time and place you choose. There is no need to go to a language school everyday and yet you will improve your English in no time. Language OnLine.in.TH has developed an English language training programme based on an award winning language learning method. This method has so far been used for large organisations such as You will not find a cheaper method on the market, and yet we maintain rigorous quality standards to ensure you receive excellent tuition.
---
| | | | |
| --- | --- | --- | --- |
| Contact Person | | | |
| | Name-Surname(English) | : | Mr. Kamthon Kaewbuadee |
| | ชื่อ-สกุล(ไทย) | : | นาย กำธน แก้วบัวดี |
| | Position | : | Managing Director |
| | Email | : | kamthonk@languageonline.in.th |
| | Telephone | : | 024166399 |
| | Mobile | : | 0819043234 |
---
Type of Business
IT Service / IT Outsourcing
:
Yes
Software Development
:
Yes
Software Integration
:
Yes
Software Package
:
Yes
Other
:
---
Area of Specialization
Industry Focus
1. Artificial Intelligence/ Expert System
2. Education Software
3. E-Learning / Computer Base Training

1. Animation/Game/ Edutainment/Digital Content
2. Automotive
3. Construction/ Real Estate/ Property
4. Consulting
5. Defense/Military Institution/Security Service
6. Education/ Library
7. Energy/ Environment Protection
8. Finance/Securities/Banking/Brokerage/Insurance/Leasing
9. General Industry
10. Government
11. Health/ Medical care
12. Import/Export/EDI
13. Logistics/ Transportation/GIS
14. Manufacturing
15. Medical and Healthcare
16. Retail/Wholesale/Trading
17. Telecommunications/Mobile
18. Tourism (Hotel/Spa/Restaurant/Hospitality/etc.)

---
Product / Service
Product / Service Name 1
:
E Learning Package Guided Self Study
Product / Service Description 1
:
Placement Test to determine students' priorities A personalized Language Program sent by email Detailed reports sent to students and the Training Manager A Language Achievement Test to evaluate student levels in relation the major standardized tests
Product / Service Name 2
:
E Tutoring Package Reactive Tutoring
Product / Service Description 2
:
A Placement Test and interview with a Tutor to determine students priorities A personalized Language Program sent by email Response to students' questionsDetailed reports sent to students and the Training Manager A Language Achievement Test to evaluate student levels in relation the major standardized tests
Product / Service Name 3
:
E Coaching Package Proactive Tutoring
Product / Service Description 3
:
A Placement Test and interview with a Tutor to determine students priorities A personalized Language Program sent by email
A regular follow up at every step to keep students motivated Tutor support and active follow up to answer students questions and help them attain their goals Detailed reports and commentary sent to student and the Training Manager A Language Achievement Test to evaluate student levels in relation the major standardized tests