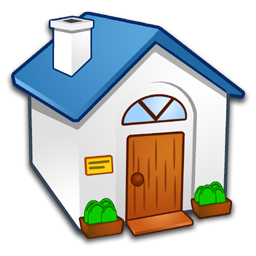 Company Information
Name of Company(English)
:
Chaiyo Hosting Co.,Ltd.
ชื่อบริษัท(ภาษาไทย)
:
ไชโย โฮสติ้ง บริษัท จำกัด
Address
:
3312,33,34 2,3 FL Zone A, Soi Ladprao 101 Ladprao rd., Klongchan, Bangkapi
Province
:
Bangkok
Postcode
:
10240
Telephone
:
021870187
Fax
:
021870188
Email
:
pawana.t@chaiyohosting.com
Webpage
:
http://www.chaiyohosting.com/
Company Profile (Eng)
:
Chaiyo Hosting, Professional Web Hosting in Thailand is high quality web hosting and support both Windows Hosting and Linux Hosting. We have over 25,000 clients both in private company and big organization nowadays. You can check our spec server here. We have uptime 99.99 percent, Load balance and Mail Gateway reducing Virus and Spam 99.99 percent , with Email Quarantine. Our client can manage data by themselves via Control Panel easily. If you are not pleased with our hosting service, we have 30 days money back guarantee. We have professional and courteous 24 hours support team taking care of our client. You can call us at 02 187 0187, 09.00am to 18.00pm everyday, for Hotline call 086 700 4000, 24x7.
Company Profile (ไทย)
:
บริษัท ไชโย โฮสติ้ง จำกัด ก่อตั้งขึ้นเมื่อเดือนสิงหาคม 2547 บริหารโดยทีมงานที่มีความรู้และประสบการณ์ยาวนาน ด้วยบริการโฮสติ้ง ทีดีมีคุณภาพสูง ปัจจุบันเรามีลูกค้ามากกว่า 30000 ราย เพราะเราให้บริการลูกค้าตลอด 24 ชม จึงทำให้ web hosting ของเรามี Uptime 99.99% และมีระบบป้องกัน Spam และ Virus ที่ได้ผล 99.99% บวกกับประสิทธิภาพ ของ server ที่ดี ซึ่งดูได้จากสเปคของเครื่อง server ที่สูงมาก และเป็นเครื่องเซิร์ฟเวอร์จริงๆ (ไม่ใช้ PC มาทำ) ไม่เหมือนกับ hosting บางรายที่ ราคาถูก ให้พื้นที่เยอะ แต่ประสิทธิภาพไม่เพียงพอ โดยเฉพาะเวลามีผู้ใช้ เข้ามาเป็นจำนวนมากอาจทำให้ CPU ทำงานหนัก ซึ่งเป็นเหตุผลที่ทำให้ web hosting หรือ Host ล่ม โดยลูกค้าส่วนใหญ่ เป็นบริษัทเอกชน และองค์กร โดยบริษัท เน้นความเร็วและการบริการลูกค้าโทรมาได้ตลอด 24 ชม
---
| | | | |
| --- | --- | --- | --- |
| Contact Person | | | |
| | Name-Surname(English) | : | Miss Pawana Tiensiri |
| | ชื่อ-สกุล(ไทย) | : | นางสาว ภาวนา เทียนศิริ |
| | Position | : | Ganeral Manager |
| | Email | : | pawana.t@chaiyohosting.com |
| | Telephone | : | 021870187 |
| | Mobile | : | 0818387411 |
---
Type of Business
IT Service / IT Outsourcing
:
Yes
Software Development
:
Yes
Software Integration
:
Yes
Software Package
:
Yes
Other
:
---
Area of Specialization
Industry Focus
1. Banking / Financial / Investment / Insurance
2. Cloud
3. Communications/Mobile Application
4. Maintenance / Security Systems
5. Management Information System
6. Network-Related Software
7. Sales and Marketing
8. Telecommunication2
9. Travel / Hotel Management or Leisure Industries
10. Website / Multimedia / Graphics
11. SEO
12. eCommerce
13. eBusiness
14. eMarketing

1. Construction/ Real Estate/ Property
2. Finance/Securities/Banking/Brokerage/Insurance/Leasing
3. Government
4. Telecommunications/Mobile
5. Tourism (Hotel/Spa/Restaurant/Hospitality/etc.)

---
Product / Service
Product / Service Name 1
:
Web Hosting
Product / Service Description 1
:
Jaidee Hosting offers High Quality Web Hosting for all clients to work full efficiency. Jaidee Hosting selects only high quality server machine, it is fast, frenetic and uptime up to 99.99 percent. We use real Server not fake Server (i.e. PC) like other service providers do. Besides we have anti spam and virus system which works up to 99.99 percent and data backup system by using Raid 1 Controllers to prevent data loss.
Product / Service Name 2
:
Chaiyo Ready Web
Product / Service Description 2
:
Simple and easy to use... No need to have any web design or programming knowledge. Open website or eCommerce shop online with ready template with us is very easy. We have simple tools that help you work very easy.

Valuable... No need to employ specialist to create website for you or waste your time on creating web site. Very simple to get your website or online shop published on the internet. You can do it yourself at home. For those who interest in opening online shop, your clients will not be limited only people who pass by your shop but also anyone who use the internet. Only one person can manage everything, no need to hire staff to take care of your website or online shop. You can get it online 24 hours.

Better Service... Don t worry if you have any problems in open website with ready template or manage products for your online shop, no matter it will be creating or managing Ready website and eCommerce website. We have professional team to assist you 24 hours.

Stable.. We use high speed bandwidth service to ensure fast access and high capacity with backup. You don t need to spend much time to edit and update the information within your online shop.
Product / Service Name 3
:
Web Services
Product / Service Description 3
:
Chaiyo Hosting, the leader in web hosting service company, presents client to promote website to google with Search Engine Optimization (SEO) , Google Adwords , Google AdSense and Social Media Marketing (SMM). Also Web Designing service to makes your website look superior and we also provide training for those who interest in our courses.