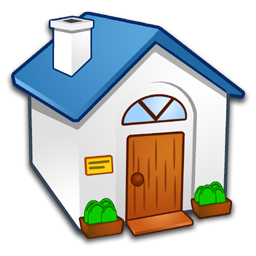 Company Information
Name of Company(English)
:
CrossingSoft Co.,Ltd.
ชื่อบริษัท(ภาษาไทย)
:
ครอสซิ่งซอฟท์ บริษัท จำกัด
Address
:
5/10 Chuanchuen Khae Rai Village,LiangMuand SanamBinNam,Bangkrasor,Mueang
Province
:
Nonthaburi
Postcode
:
11000
Telephone
:
66814307528
Fax
:
Email
:
vitoon@crossingsoft.com
Webpage
:
http://www.crossingsoft.com
Company Profile (Eng)
:
CrossingSoft is a professional service provider in business solutions and application development. We uniquely deliver practical, innovative and highly adaptive solutions for each individual business with ERP, Workflow, BI and mobile solutions. Our services include application design, implementation, training, support and project management. Applying the right mix of products and services, our clients can be ensured to stay steps ahead of the competitors in a competitive market.
Company Profile (ไทย)
:
บริษัท CrossingSoft ผู้ให้บริการด้านการจัดการออกแบบและพัฒนาระบบงาน ITทางธุรกิจ มุ่งเน้นด้านการปรับปรุงกระบวนการทำงานปัจจุบันให้มีประสิทธิภาพมากขึ้นโดยใช้เทคโนโลยีด้าน ERP, Workflow, BI และ Mobile solutions การให้บริการประกอบด้วย การออกแบบระบบ, วางแผนงาน, การจัดอบรม, การดูแลระบบ และการบริหารงานโครงการ โดยยึดหลักการนำผลิตภัณท์และการบริการที่เหมาะสมสำหรับลูกค้ามาใช้
---
| | | | |
| --- | --- | --- | --- |
| Contact Person | | | |
| | Name-Surname(English) | : | Mr. Vitoon Punyaprapaporn |
| | ชื่อ-สกุล(ไทย) | : | นาย วิฑูรย์ ปัญญาประภาพร |
| | Position | : | General Manager |
| | Email | : | vitoon@crossingsoft.com |
| | Telephone | : | |
| | Mobile | : | 66814307528 |
---
Type of Business
IT Service / IT Outsourcing
:
Yes
Software Development
:
Yes
Software Integration
:
Yes
Software Package
:
Yes
Other
:
---
Area of Specialization
Industry Focus
1. Accounting
2. Business / Project Management
3. Cloud

1. Construction/ Real Estate/ Property
2. Consulting
3. Finance/Securities/Banking/Brokerage/Insurance/Leasing
4. General Industry
5. Logistics/ Transportation/GIS
6. Manufacturing
7. Retail/Wholesale/Trading

---
Product / Service
Product / Service Name 1
:
Enterprise Resource Planning
Product / Service Description 1
:
Our team is highly skilled, with more than 10 years experience in ERP directly in various industry and extensive knowledge of IT infrastructure. This guarantees that you will speak with experts who understand your business and will quickly and effectively implement the solutions to your needs.
Product / Service Name 2
:
Mobile Solution
Product / Service Description 2
:
CrossingSoft Sales Solutions is a client application working with ERP by allowing you to securely create or view sales order and all related information on your servers via your mobile device(iOS or Android).
Product / Service Name 3
:
Business Process Management
Product / Service Description 3
:
In every company, there are a lot of business activities but if we analyze them all, there are 5 basic key elements interconnected into a streamline to run your business which are Information, People, policy, Process, Action, AKA 'workflow'. How well we can run the business depends on how well we understand analyze and adapt the activities in respond to the changing world.