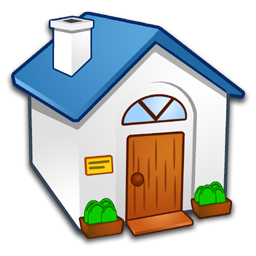 Company Information
Name of Company(English)
:
Frappé T Co.,Ltd.
ชื่อบริษัท(ภาษาไทย)
:
เฟรปเป้ที บริษัท จำกัด
Address
:
99/31 Moo 4, 5th Floor, Software Park Building, Chaengwattana Rd., Klong Gleua, Pakkred
Province
:
Nonthaburi
Postcode
:
11120
Telephone
:
0896848494
Fax
:
028872165
Email
:
info@frappet.com
Webpage
:
http://www.frappet.com
Company Profile (Eng)
:
Frappé T was established in 2010. We are an IT solutions provider and a system integrator. Our company has been built from a technical base with a strong focus on providing quality service by delivery solutions for business advantage. Innovation and attention to detail have been the foundation of Frappé T's growth and success. We connect people, information, systems, and devices in a unified and personalised way ranging from small applications to enterprise solutions. Our practice is not just about developing and integrating new solutions, but includes getting the most out of legacy applications and systems in order to combine them with the new solutions and transform into a single business system with new technologies. One of our key to success is the strong relationship with our partners. These strong links with leading technology providers coupled with our experience and expertise with their offerings, mean we are well positioned to drive value and benefit to our customers. Because of the customer's satisfaction is the heart of our strategy.
Company Profile (ไทย)
:
บริษัท เฟรปเป้ที จำกัด เราเป็นบริษัทผู้ให้บริการในการนำเทคโนโลยีซอฟต์แวร์มาใช้ในการพัฒนาธุรกิจ ปัจจุบันเราได้รับความไว้วางใจจากบริษัทเอ็มไฟล์ ประเทศสหรัฐอเมริกา (M-Files Inc.) ให้เป็นตัวแทนในการจัดจำหน่ายและพัฒนาระบบบริหารจัดการเอกสาร M-Files Document Management System ซึ่งเป็นระบบบริหารจัดการเอกสารที่ได้รับรางวัลจากสถาบันที่เป็นที่ยอมรับในระดับสากลและมีผู้ใช้แล้วมากกว่า 140,000 ไลเซนต์ ในกว่า 90 ประเทศทั่วโลก บริษัท เฟรปเป้ที จำกัด เรามีทีมงานที่มีประสบการณ์และเชี่ยวชาญในการนำระบบการจัดการเอกสารอิเล็กโทรนิก (Electronic Document Management System, EDMS) เข้ามาประยุกต์ใช้ในองค์กรธุรกิจ ซึ่งมีความต้องการและโครงสร้างพื้นฐานทางธุรกิจที่แตกต่างกัน บริษัทเฟรปเป้ทีได้รับการสนับสนุนจากองค์กรและหน่วยงานต่างๆทั้งในระดับประเทศและนานาชาติ เช่น Microsoft, Symantec, HP, Axis, Software Park Thailand และ NSTDA นอกจากนี้ทีมพัฒนาของบริษัทเฟรปเป้ทียังได้รับรางวัลในระดับประเทศในโครงการ ๘๔ โครงการ ๘๔ พรรษา มหาราชัน จากสำนักงานส่งเสริมอุตสาหกรรมซอฟต์แวร์แห่งชาติ (องค์การมหาชน) กระทรวงเทคโนโลยีสารสนเทศและการสื่อสาร
---
| | | | |
| --- | --- | --- | --- |
| Contact Person | | | |
| | Name-Surname(English) | : | Mr. pHqghUme pHqghUme |
| | ชื่อ-สกุล(ไทย) | : | นาย 1 1 |
| | Position | : | 1 |
| | Email | : | sample@email.tst |
| | Telephone | : | 555-666-0606 |
| | Mobile | : | 1 |
---
Type of Business
IT Service / IT Outsourcing
:
Yes
Software Development
:
Yes
Software Integration
:
Yes
Software Package
:
No
Other
:
---
Area of Specialization
Industry Focus
1. Automotive
2. Construction/ Real Estate/ Property
3. General Industry
4. Manufacturing

---
Product / Service
Product / Service Name 1
:
M-Files Document Management System
Product / Service Description 1
:
M-Files is an innovative electronic document management system (EDMS) that solves the problems of managing, finding, and tracking documents in today's information-intensive organizations.
M-Files is an award-winning enterprise content management system that can be used also as the Cloud version on the Windows Azure platform. M-Files is easy to deploy, learn and use, and has enabled thousands of companies and organizations of all sizes in over 90 countries to make dramatic gains in efficiency and productivity by improving the way they organize and manage their business documents, information and processes.