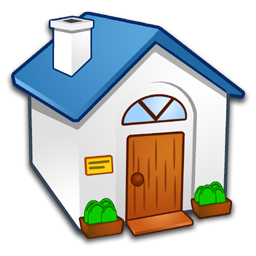 Company Information
Name of Company(English)
:
Emerio (Thailand) Co.,Ltd.
ชื่อบริษัท(ภาษาไทย)
:
บริษัท อีแมรีโอ (ประเทศไทย) จำกัด บริษัท จำกัด
Address
:
163 Ocean Insurance Building Suriyawongse Bangkok
Province
:
Bangkok
Postcode
:
10500
Telephone
:
026342070
Fax
:
026342073
Email
:
career@emerio.co.th
Webpage
:
http://www.emeriocorp.com
Company Profile (ไทย)
:
and proven track record, we deploy the right people, skills and technologies to help clients improve their performance. We help organisations achieve consistent quality and operational cost reductions through optimised service delivery models and process improvements. Emerio offers cutting-edge solutions in the areas of Application Services, Infrastructure Services and Business Process Outsourcing. Since our inception in 1997, some of the world's leading companies across industry verticals have leveraged Emerio's globally networked delivery model to maximise their returns. Our track record of successful deliveries has been the single pivotal factor for our growth – reflected in our customer retention track record. Emerio has a significant client base not only in Singapore, but in the region. Moreover Emerio's Singapore presence is further bolstered by éHUB , a global shared services hub with a capacity of 320 people working on a 24x7 basis. The new facility houses Emerio's Shared Services, namely Infrastructure Services, Applications Services and BPO Services.
---
| | | | |
| --- | --- | --- | --- |
| Contact Person | | | |
| | Name-Surname(English) | : | Mr. pHqghUme pHqghUme |
| | ชื่อ-สกุล(ไทย) | : | นาย 1 1 |
| | Position | : | 1 |
| | Email | : | sample@email.tst |
| | Telephone | : | 555-666-0606 |
| | Mobile | : | 1 |
---
Type of Business
IT Service / IT Outsourcing
:
Yes
Software Development
:
Yes
Software Integration
:
Yes
Software Package
:
No
Other
:
---
Area of Specialization
Industry Focus
1. Banking / Financial / Investment / Insurance
2. Business / Project Management
3. Call Center / Help Desk<
4. Customer Relation Management (CRM)
5. Network-Related Software
6. Transaction Processing Software

1. Automotive
2. Energy/ Environment Protection
3. Finance/Securities/Banking/Brokerage/Insurance/Leasing
4. Manufacturing
5. Printing/ Publishing
6. Retail/Wholesale/Trading
7. Telecommunications/Mobile

---
Product / Service
Product / Service Name 1
:
Application Services
Product / Service Description 1
:
"Businesses today rely on various applications to streamline and facilitate different aspects of their operations, performance and relationships with customers, partners and employees. A good application leads to better quality and performance, translating into improvement of the top line as well as the bottom line of the business.

However, the high cost of implementation, operation and support is the major hurdle that companies face in the development of good applications. Emerio, with its expertise and experience, helps clients develop customised tailor-made applications best suited for their businesses. Emerio also supports these applications, to maximise the benefits in terms of operations while keeping the cost low without any compromise in quality.

Offerings:
•Application Development Services
•Application Management Services
•Transformation and Modernisation Services
•Business Intelligence Services
•Professional Services "

Product / Service Name 2
:
Infrastructure Services
Product / Service Description 2
:
"Globally organisations are looking for service providers who can effectively align technology with business needs. Infrastructure Services at Emerio help to stabilise and optimise current operations thereby helping companies reap real value in every step.

Offerings:
•IT Service Desk Services
•Infrastructure Management Services
•Business IT Process Implementation and Consulting Services
•Infrastructure Solutions
•Professional Services"

Product / Service Name 3
:
BPO
Product / Service Description 3
:
"Emerio provides strategy, solutions, services and products designed to solve complex business issues and achieve results. By coupling our IT management and business process outsourcing services with in-depth, industry-specific knowledge, we provide business-focused solutions tailored to your strategic goals.



BPO Services at Emerio help you increase your company's flexibility. We help you focus on your core competencies, without being burdened by the demands of bureaucratic restraints. We help relieve your key employees from non-core processes, hence enabling them to invest more time and energy in building the firm's core businesses.

We help take your company's technical support to new levels. We combine our complex integration expertise and recognised high-quality delivery to manage end-to-end, high-value customer sales and service contact center interactions. We specialise in providing the types of interactions that enable you to improve your customer experience while improving market share, customer wallet share and loyalty."