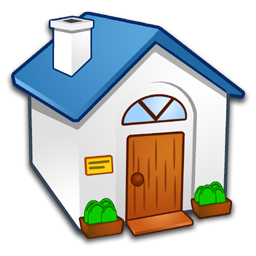 Company Information
Name of Company(English)
:
Blue D Zine Co.,Ltd.
ชื่อบริษัท(ภาษาไทย)
:
บริษัทบลูดีไซน์ บริษัท จำกัด
Address
:
Software Park, B102 8 8/9 Moo 2, Chaofatawantok Road, T. Vichit, A. Muang Phuket
Province
:
Phuket
Postcode
:
83000
Telephone
:
+66 76 680310
Fax
:
+66 76 680312
Email
:
sales@bluedzine.com
Webpage
:
http://www.bluedzine.com
Company Profile (Eng)
:
Blue D Zine focuses on a simple statement of purpose: to help make it easier for our customers to manage their business processes. With an emphasis on innovation, integrity and simplicity, these fundamentals keep us closely connected with our customers Blue D Zine is an established IT company located at the Software Park in Phuket, Thailand. We have been providing software development, web design services and delivering business solutions to clients worldwide since 2003. We focus on providing IT tools that maximize the efficiency of a company's operations by reducing the time and cost involved in the running of a business.
Company Profile (ไทย)
:
บริษัท บลูดีไซน์ จำกัด ก่อตั้งเมื่อเดือนกุมภาพันธ์ 2002 นับเป็นเวลากว่า 8 ปี ที่บริษัทได้รับความไว้วางใจในด้านคุณภาพงานออกแบบ การพัฒนาโปรแกรมเพื่อเสริมความแข่งแกร่งด้านไอทีให้แก่องค์กรชั้นนำต่าง ๆ ผลงานของบริษัทครอบคลุมการบริการสู่อุตสาหกรรมการโรงแรม การท่องเที่ยว ธุรกิจค้าปลีก-ส่งผ่านออนไลน์ กลุ่มอสังหาริมทรัพย์ ธุรกิจด้านสุขภาพ และอื่นๆ อีกมากมายที่ให้ความสำคัญต่อการสร้างแบรนด์เพื่อตอบสนองความต้องการทุกๆ ด้านของผู้บริโภคยุคใหม่ ปัจจุบัน บลูดีไซน์ มีทีมงานผู้เชี่ยวชาญ ที่มีความรู้ และประสบการณ์ตรงด้านงานออกแบบสื่อโฆษณาออนไลน์งานวางแผนกลยุทธ์การตลาดสำหรับโลกดิจิตอลและงานด้านการพัฒนาโปรแกรมให้สอดคล้องต่อการใช้งานจริง งานในอุดมคติของบลูดีไซน์ คือการยึดหลักการทำงานอย่างมีความสุขเป็นปัจจัยพื้นฐานที่นำไปสู่ความสำเร็จในอาชีพการงานและเปิดโอกาสในการพัฒนาตนเองของพนักงานทุกคนเพื่อเตรียมความพร้อมด้านคุณภาพพัฒนาระบบและการออกแบบ และทัศนคติที่ดีของบุคคลากร ให้เทียบเท่ามาตรฐานสากล และสามารถให้บริการที่ดีที่สุดแก่ลูกอย่างมืออาชีพ บริษัทฯ ผ่านการรับรองมาตรฐานคุณภาพระดับโลก คือ ISO 29110, TQS / ISO 15504
---
| | | | |
| --- | --- | --- | --- |
| Contact Person | | | |
| | Name-Surname(English) | : | Miss Patima Khunpromkessara |
| | ชื่อ-สกุล(ไทย) | : | นางสาว ปฏิมา ขุนพรมเกสรา |
| | Position | : | Assistant Managing Director |
| | Email | : | patima@bluedzine.com |
| | Telephone | : | 76680310 |
| | Mobile | : | 089 4740065 |
---
Type of Business
IT Service / IT Outsourcing
:
Yes
Software Development
:
Yes
Software Integration
:
Yes
Software Package
:
Yes
Other
:
Online Marketing Consultancy
---
Area of Specialization
Industry Focus
1. Automotive Software
2. Business / Project Management
3. Business Planning
4. Cloud
5. Customer Relation Management (CRM)
6. Education Software
7. E-Learning / Computer Base Training
8. Maintenance / Security Systems
9. Management Information System
10. Network-Related Software
11. Sales and Marketing
12. Travel / Hotel Management or Leisure Industries
13. Website / Multimedia / Graphics

1. Consulting
2. Education/ Library
3. Printing/ Publishing
4. Retail/Wholesale/Trading
5. Tourism (Hotel/Spa/Restaurant/Hospitality/etc.)

---
Product / Service
Product / Service Name 1
:
TravelSys
Product / Service Description 1
:
Management Software & Online Reservation system for Travel Agent
TravelSys is an application explicitly tuned to ease sophisticated daily operation of travel agency and simply business process by categorized management. TravelSys provides tools to manage essentials and extended travel agency operation with hotel, tour, and transportation companies. Allowing hotel & companies to change updated information dynamically, your web site is instantly featured with the newest information. TravelSys is empowered by engines to drive fast processing of customer requests. Each department travel agency can use TravelSys simultaneously to process bookings without collision. Multilayer user system allows control of accessibility by department.
Product / Service Name 2
:
TourSys
Product / Service Description 2
:
Management Software & for Tour Operator
Toursys is the definitive software package for tour operators. Users of this web-based application can connect from anywhere, at any time to manage their daily operations. Tour Operators use TourSys to handle travel agent bookings and link with numerous retailers. It is also used to check details and availability. TourSys can be embedded in a client's website, which means details, rates and availability of a client's particular tour can be viewed and also booked online (from its own website).
Product / Service Name 3
:
BEcommerce
Product / Service Description 3
:
E-Commerce Software & Shopping Cart Solution
Looking for ways to help your online business succeed? Be Commerce solution gives you everything you need in a single integrated business application so you can reach more potential customers, sell more products, efficiently and accurately fulfill orders, and drive customer satisfaction even across your own websites channels.