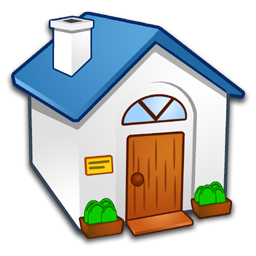 Company Information
Name of Company(English)
:
PnP Solution Co., Ltd. Co.,Ltd.
ชื่อบริษัท(ภาษาไทย)
:
บจก พี เอ็น พี โซลูชั่น บริษัท จำกัด
Address
:
807/16 Pumarin village Moo 8, Khukhot Lamlukka Pathumthani
Province
:
Pathum Thani
Postcode
:
12130
Telephone
:
02-531-3998
Fax
:
02-531-3998
Email
:
nipaporn.p@pnpsolution.com
Webpage
:
http://www.pnpsolution.com
Company Profile (Eng)
:
PnP Solution Co., Ltd. has been established since May 2003. The core business is the software programs creation and development which base on the J2EE, we are providing our services to both private companies and government sectors. The company has seen that the information technology has played a crucial role to many kinds of industry in helping to raise the work efficiency, reduce the business costs and the error from working. The information technology can support the company in placing the data in the same database system to make a convenience to the gathering of data and the internet now has been used in all parts of the world and increasingly plays an important role. Therefore, a program development of the Web Application would be very helpful and it is now received more popularity from huge users due mainly to it could help lowering the management of thin clients easy to improve the data system and it can be installed uncomplicatedly. This program works as the decentralized process in which will benefit the company in the long run when the company might want to add or expand its business in the future. The computer language to be used is Java, which can works well in all platform, including Windows, Unix, Linux, Mac etc. thus this would help the system to be more flexible to change of the mainframe, get rid of the problems License and it is accepted from many international companies all over the world such as Oracle, IBM and SUN etc.
---
| | | | |
| --- | --- | --- | --- |
| Contact Person | | | |
| | Name-Surname(English) | : | Miss NIPAPORN POOVAKIRIVIVAT |
| | ชื่อ-สกุล(ไทย) | : | นิพาพร ภูวคีรีวิวัฒน์ |
| | Position | : | PROJECT EXECUTIVE |
| | Email | : | nipaporn.p@pnpsolution.com |
| | Telephone | : | 025313998 |
| | Mobile | : | 0818473756 |
---
Type of Business
IT Service / IT Outsourcing
:
Yes
Software Development
:
Yes
Software Integration
:
No
Software Package
:
Yes
Other
:
---
Area of Specialization
Industry Focus
1. Website / Multimedia / Graphics

1. Retail/Wholesale/Trading

---
Product / Service
Product / Service Name 1
:
PnP Web Solution
Product / Service Description 1
:
E-Commerce Spec
- Home
- About Us
- Company Profile
- Branch
- Branch Search
- Job Opportunity
- Our Product
- Search Product
- Promotion Page
- Contact Us
- Web board
- Member
• Register
• Change Member Information
• Change Password
• Purchase History
- Banner
- News
- Events
- Contact Me (Contact From Email)
- Claim
Online Shopping
1. Shopping Cart
2. Confirm Order
3. E-Payment Gateway
4. Order Tracking
- Download
- E-Magazine
- Transportation
- Social Network
1. Facebook
2. Twitter
3. YouTube
- Site Map
- News Letter Subscribe
- Online Chat
- Product Review