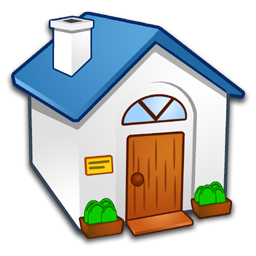 Company Information
Name of Company(English)
:
Crystal Soft Public Co.,Ltd. Co.,Ltd.(Public)
ชื่อบริษัท(ภาษาไทย)
:
บริษัท คริสตอลซอฟท์ จำกัด (มหาชน) บริษัท จำกัด (มหาชน)
Address
:
615 JittUthai Bldg. 9th Floor Ramkhamhaeng Rd., Huamark Bangkapi, Bangkok
Province
:
Bangkok
Postcode
:
10240
Telephone
:
02-7321800
Fax
:
02-7321423
Email
:
market@crystalsoft.co.th
Webpage
:
http://www.crystalsoftwaregroup.com
Company Profile (ไทย)
:
"Crystalsoft PCL sells FORMA and FORMULA products, which are products that have been developed using Client/Server technology to support businesses with many different transactions and need to protect their information. The Crystalsoft management team has a vision of creating ERP (Enterprise Resource Planning) software that is either better than or comparable to software from other countries as an alternative choice for Thai managers. With a minimal investment, you can control your investment budget. The characteristics of the program are ideal for Thailand and supports investment by giving you the ability to be the owner of the product. With a decade of experience in making FORMULA ERP software, we are able to be the leader in accounting software development, causing others to follow us, and we have more users on Windows than anyone else. But we haven't stopped there, we also have developed FORMA ERP for medium-to-large companies, FORMA TRD for wholesale businesses, and FORMA MRP (Material Requirement Planning) for management (buying, selling, accounting, finances, warehousing) and manufacturing (planning, manufacturing, storage). Each program supports long-term relationships that companies are trying to develop with their customers; including studying customer habits and analyzing customer needs with FORMA CRM (Customer Relationship Management) With continuous improvement, our team has changed FORMA to work mobile and increase a business' ability to work, as well as expand the business to a global level with the innovative Crystal Online Solution. It is an online system for the future to help businesses get ahead by using a different technology that allows the user to work either offline or online, gives them the ability to convert information to "total anonymous data," allows for the management of many areas with minimal costs, and allows business professionals to work no matter where they are (any where, any time) FORMA ERP works as a Client/Server with every platform and with multiple databases. It works with Linux, an open-source platform that is currently becoming more widely accepted around the globe, and has a hardware and database investment that is 5-10 times less than traditional client/servers that worked on a UNIX or Proprietary OS platform. Using Linux on a PC Intel-Based Platform, the FORMA ERP is able to effectively support over 1 million transactions without a decrease in performance or stability. It is an easily workable program, easy to understand, effective, requires less steps, and conforms to accounting and tax standards for Thailand. It is also easy to implement, easy to understand, easy to learn, and easy to maintain. It decreases problems from having minimal IT staff and can be customized and modified quickly and easily. It has been accepted by many different organizations: Government, State Enterprises, Universities, "
---
| | | | |
| --- | --- | --- | --- |
| Contact Person | | | |
| | Name-Surname(English) | : | Miss Jitrlada Phoosawang |
| | ชื่อ-สกุล(ไทย) | : | นางสาว จิตรลดา ภู่สว่าง |
| | Position | : | secretary |
| | Email | : | market@crystalsot.co.th |
| | Telephone | : | 02-7321800 |
| | Mobile | : | 085-9149275 |
---
Type of Business
IT Service / IT Outsourcing
:
Yes
Software Development
:
Yes
Software Integration
:
No
Software Package
:
Yes
Other
:
---
Area of Specialization
Industry Focus
1. Accounting
2. Customer Relation Management (CRM)
3. Human Resource Management
4. Inventory Management
5. Material Requirement Planning
6. Point of Sales Software (POS)

1. Automotive
2. Food/Beverage
3. Manufacturing

---
Product / Service
Product / Service Name 1
:
FORMA Accounting
Product / Service Description 1
:
"A professional Accounting & Finance program that really works; it is an accounting system is fully integrated that decreases repetition in online posting, updating, and correcting. It is current with accounting principles and the Department of Revenue. It supports purchasing-analyzing purchasing, sales-analyzing sales, accounts payable-analyzing accounts payable, payments-analyzing payments, inventory, financial budgets, inventory management and inventory mark-down, banking and checking, budgeting, costing, consolidating, foreign currency, VAT and withholding tax, privacy features, information maintenance, etc.
The products comprise both Client/Server and file-based solutions that work on the following DBMS: Oracle, MS, SQL, SQL EXPRESS, MSDE, IBM DB2, Informix, and others. It also works with many different scales of work, including small, medium, and large companies that deal with over a million transactions or many users."

Product / Service Name 2
:
FORMULA MRP
Product / Service Description 2
:
A system that helps in planning manufacturing; it helps in both raw materials and machinery to help manufacturers control inventory and use materials most effectively. It also helps managers calculate manufacturing costs. MRP can work alone or can be set to work with accounting and financial software. This software is perfect for many industries, such as make to order, make to stock, discrete, repetitive, assembly, batch, and job shop.

Product / Service Name 3
:
Crystal online
Product / Service Description 3
:
"Product /service Description3
Provides information services across the Internet to help an organization receive the information they need at any time and place by connecting business information with Business Software Applications through Crystal Online Solutions, including the following:
• Transferring Accounting information between branches
• Accounting Office Services online
• Business SMS Alert Services
• Etc."